by Debbie Shelley, Catholic Commentator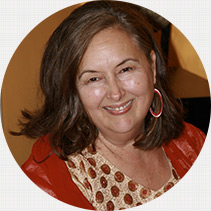 If life is a yardstick, adoption is an inch … but it's an important inch, said Janie Cravens, LCSW to a group of diverse people touched by adoptions, including adoptees, adoptive parents, birth parents and relatives and professionals May 6 at Southeastern Louisiana University Baton Rouge Center – School of Nursing.
Craven's presentation, "A Holistic Approach to the Adoption Journey," was part of the 50th Anniversary of Catholic Charities of the Diocese of Baton Rouge. In his welcome, David Aguillard, executive director of the CCDBR, said adoption was one of the first services provided by the agency. He noted that adoption is as much a celebration of new life as biological birth, even though the means of welcoming the child might be different.
Cravens is a pioneer in the field with more than 35 years of experience in adoption, infertility, orphan care, attachment and birth parent concerns. Among the first points Cravens made was adoption is an institution built on loss. Some of the losses listed by audience members were: the biological parents lose a child and the hopes and the opportunity to develop a relationship with him or her; the adopted child loses his or her birth parents and the opportunity to develop a relationship with them and know about their birth family's history. Adoptive parents may have suffered loss as they are unable to conceive children.
On a positive note, to be adopted means to have two sets of parents and four clan, Cravens emphasized. Adoptive parents accept the responsibility of raising a child with two sets of parents. Adopted children struggle with security and establishing their identity. Among their comments or thoughts may be, "I came into the world like every other kid … but … "The birthparents are living in my head;" They may ask, "Why did this happen to me?"
 Two other points Cravens made are that genetics matter, acknowledge the differences and searching for the birthparents is not related to family attachment, health and love. In getting more specific about the needs of adopted children, Cravens referred to Sherri Eldridge's, "20 Things Adopted Kids Wish Their Adoptive Parents Knew About Adoption." The list touched on topics such as grief, conversations about and searching for birth families, worries about having been a bad baby or child, abandonment, medical issues, fears and other emotions.
Children need security and to establish their identity, emphasized Cravens. Parents and adoption placement workers can help them by: knowing developmental theory and communication with kids; celebrating the child's life and keeping a history of it through life books. Adoptive parents also need support, emphasized Cravens. Some of their thoughts may be: "I must prove myself worthy to get a child." Their losses may also affect their decisions. Those helping with the adoption must also help adoptive parents understand the emotional and legal realities of the biological family.
Counseling and education, through seminars, classes or meetings in individual living rooms will help give parents the tools they need to help their adopted child, said Cravens. Birth parents are also an important part of the adoption process, said Cravens. Those working through adoption should know that birth parents are dealing with grief and guilt. Birth parents may need help with foreseeing future conversations with the child they placed and the children they will raise while understanding that may never occur. Understanding the emotional and legal realities of the adoptive family is also essential. Adoption case workers can assist birth parents by helping them break down denial, encouraging open adoption and helping them seek grief counseling and support. Adoption case workers can help usher the healing process by helping birth parents conceive of rebuilding a life without their child.
During the presentation, Cravens emphasized the importance of education for everyone touched by adoption. She also stressed the importance of follow-up support and services after adoption has taken place. Cravens discussed myths of society that stigmatize adoption. She concluded by debunking the myth that "blood trumps all." She described attachment as making a specific, active bond with someone or something. She asked the audience to picture important people in their lives who are not birth relatives. "Think about, 'Wow, what would I do if something happened to them tomorrow,' " she said.