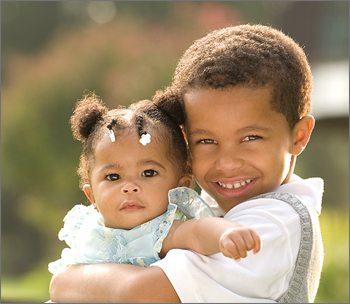 Catholic Charities of the Diocese of Baton Rouge has been building families through adoption since 1964.  We met the stringent requirements to become a Hague-accredited agency—one of only a handful in the State. Our Adoption Social Workers have over 80 years of combined experience in both domestic and international adoptions and are Certified Adoption Professionals. A few have a personal connection to adoption.
We provide in-depth domestic adoption services including pre-placement education, adoption home studies to families that reside in Louisiana, post-placement supervision and reports, as well as other domestic adoption services. We also work with adoption attorneys to provide cost-effective and timely domestic adoption services such as, home studies, parent training classes, birth parent counseling, background investigation reports and relinquishment of parental rights.
When a birth mother makes an adoption plan for her child, she is often involved in the selection process. She generally chooses parents for her child by reviewing adoptive parents' profiles and picture portfolios of several qualified families. These items help to assure the birth mother that she is making the best decision for her child.
Interested in learning more about adoptions? Attend one of our Adoption Matters workshops, a presentation covering all aspects of finding families for children.  Many are intimidated about the process and not sure where to start. Come hear our experienced social workers demystify the journey toward a successful adoption and building happy families by registering for one of our workshops.