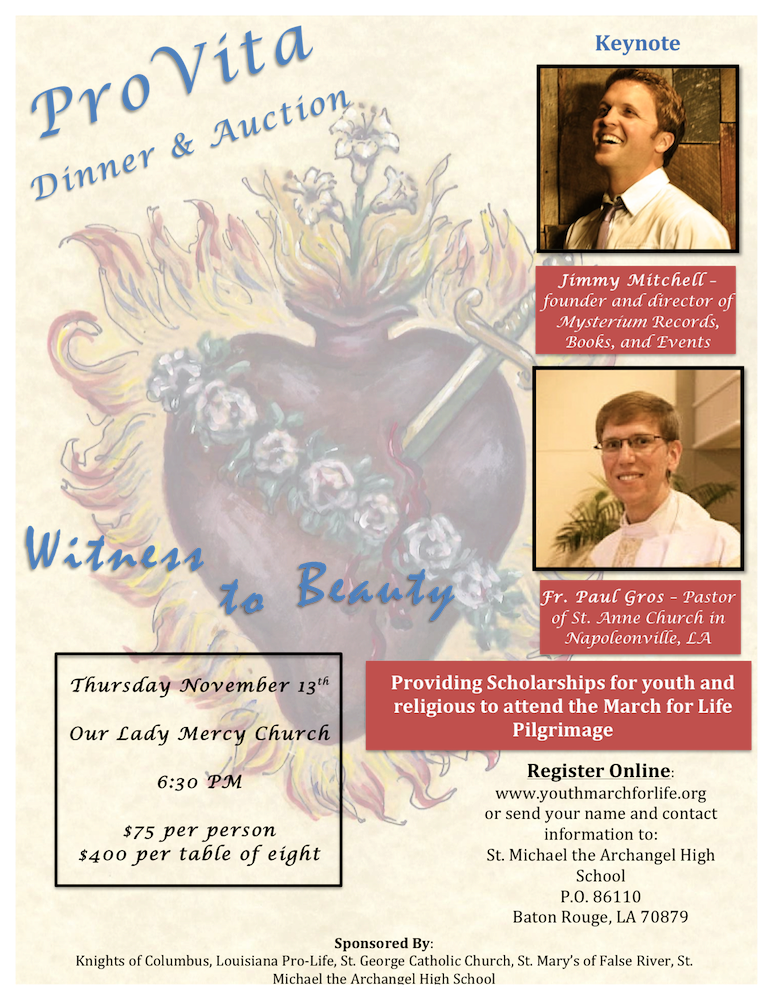 The 6th annual Pro Vita Dinner and Silent Auction will benefit the youth pilgrimage to Washington D.C. this January for the March of Life. 
WHEN: November 13th, 2014 at 6:30 pm
WHERE: Our Lady of Mercy Catholic Church
COST: $75 per person/$400 per table of 8
GUEST SPEAKERS: Jimmy Mitchell and Fr. Paul Gros
To donate or register online, click here.