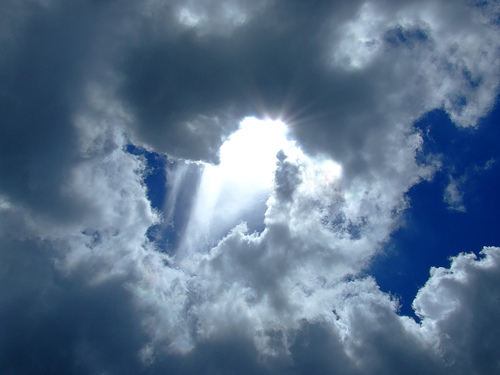 Often when we meet an adoptive parent, or any member of an adoptive family, we are prompted to say "It was God's plan" (or some version thereof), in response to their story.  While we may mean it to be encouraging or complimentary, it may not always be perceived that way by the person who hears it.
The following story from the Mommy Means It blog, gives us another perspective.
On the day that my husband and I decided we were ready to start our family, I wrote about it in a journal. Many years later, when our family was complete, I re-read that journal and was shocked to see that the entry about starting a family was written on the exact day and year our eldest child was born in Haiti.
Spooky, huh? Or maybe your first thought is that God had clearly planned the whole thing.
It's a lovely thought on the surface. There is comfort in feeling like a supreme being is working things out. If your faith is important to you and your parenting, though, there are healthy and unhealthy ways to connect God with adoption. Although it sounds lovely on the surface, it is actually damaging to attribute adoption to God's plan.