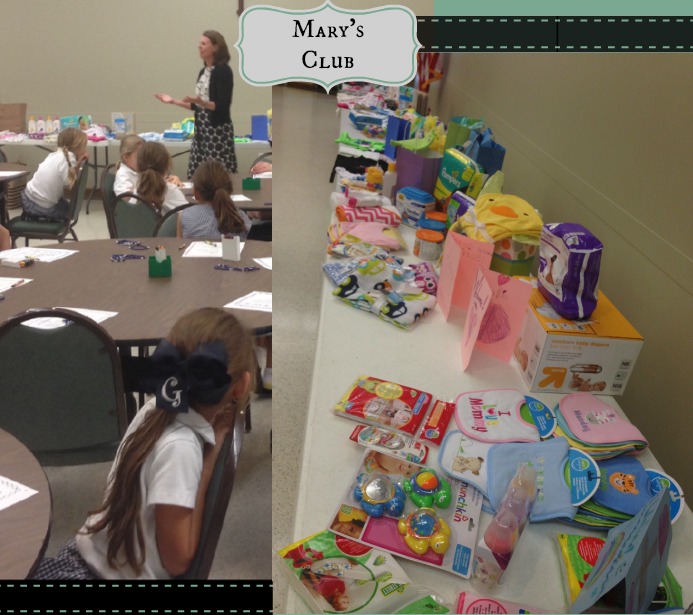 On October 6th, Our Lady of Mercy Catholic School hosted a baby shower to benefit Catholic Charities' Sanctuary for Life program. We would like to take this opportunity to thank Sherri Montagnino and the student members of Mary's Club for their generosity and support.  Thank you!
For more information about hosting a baby shower, please contact Mary Mckee – mmckee@ccdiobr.org
All donations support our Sanctuary for Life and maternity clients.