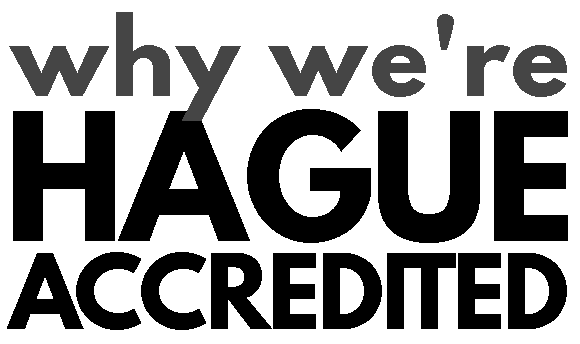 Catholic Charities' Hague Accreditation has been renewed for four more years. Currently, Catholic Charities is one of only two Hague accredited agencies in Louisiana and achieving this accreditation requires more work for both our staff and the families we work with. Then why we do it? Accreditation sets the standard for competent, ethical adoption practice and ensures protections for adoptive parents, birth parents and most importantly, adopted children. Being Hague accredited solidifies our commitment to these principles.
In order to maintain our accreditation, our social work staff must have 30 hours of adoption specific continuing education every two years to ensure we are up-to-date on current adoption practice. This is even more important as international adoption becomes more complicated, with the children available for adoption being older and having more significant special needs. This accreditation also requires in-depth training for potential adoptive families. We firmly believe that knowledge is power, and through our in-person, group training we equip potential adoptive families with the tools they will need to parent their children throughout the lifelong journey of adoption.
As we prepared for our re-accreditation and site visit, we had a sense of what families must experience during the home study. Before the visit happened, we had to present over 100 documents, including background checks, much like families do during the adoption application process. After we submitted those documents, someone we didn't know came into our "home," interviewed us, and reviewed our work. Even though our reviewers were friendly and helpful and made suggestions to improve the quality of our work, it still proved to be a nerve-wracking experience. If you have more questions about what it means to be Hague accredited, or want to know how we can help you in the adoption process, reach out to our adoption staff here.